Landing Page Design
We create landing pages that convert!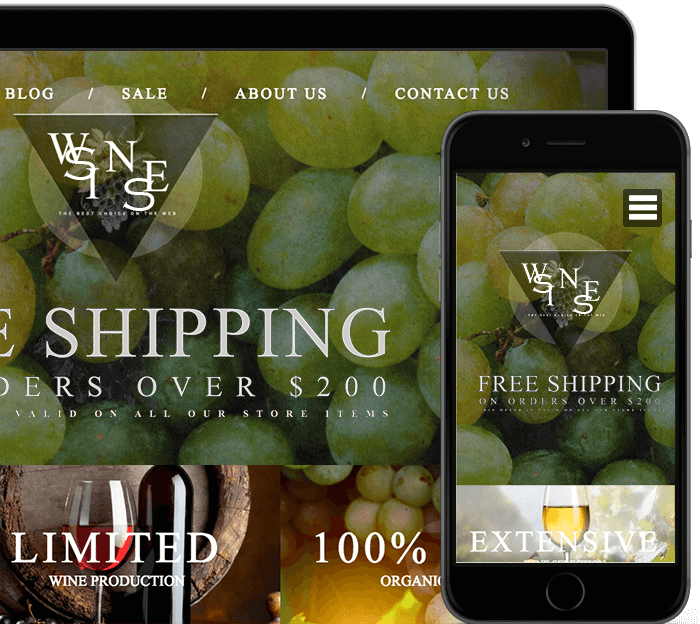 Landing Page Design Company
Creating beautiful and professional landing pages can be the key to a successful search engine marketing campaign.
What is a landing page?
A landing page is a page on your website created specifically to target a specific keyword or set of similar keywords that is optimized for conversion. This particular page will be set up with a particular conversion goal in mind. Conversion goals can vary by business. Let's review the most common examples of types of conversions.
Let Us Design Your Dream Website
Sales Conversion Landing Page
Landing pages built for sales conversions are going to be a little bit different but have the same overall goal which is to convert your web traffic into actual sales from your website.
Example of a Sales Conversion landing page would be a clothing company website. Say you are a online clothing store and sell custom jackets and do not have a physical retail store. Obviously, your website is going to have to make sales in order for you to be successful.
You have the best website design company in Newbury Park (Blue Fusion Digital) build you a beautiful e-commerce website but you decide to do a combination of in-house pay per click management and search engine optimization to promote your website. You have some decent success but you are not happy with your overall conversion rate of a particular style of jacket or maybe you just want your most profitable style of jacket to convert better, so you call us to perform search engine marketing services and conversion rate optimization on your e-commerce website.
The first thing we will do is perform a free conversion audit via your Google Adwords, Analytics and Webmaster Tools accounts. From there we will consult with you and determine our first set of goals for specific products and metrics. Once we have settled on the specific promotions we will build a custom sales conversion landing page that is designed to get more visitors to add items into your cart and purchase those jackets in as few clicks as possible. These sales conversion landing pages will highlight particularly great deals and reviews and will provide the shoppers with clear call to actions (add to cart).
Once the custom landing page is built we will want to make sure it is the main page being found online for that particular set of products. We will make sure your PPC campaign is updated to reflect this change and we would also encourage you to consider doing a comparison shopping engine (CSE) campaign which lets you list your products on multiple top search engines and is a pay for performance type of search engine marketing service.
What Makes a High Converting Landing Page?
Now that you seen the various types of landing pages you need to implement proven techniques that make sure your landing pages convert at a high level. Some of the best psychological triggers of conversion include:
Specificity
Social Proof
Exclusivity
Scarcity
Urgency
Specificity is making sure each of your custom landing pages deliver a specific message whether it is about a specific product or service. Example: if you are targeting the keyword, "iPhone case" you would want to make sure your landing page is specifically about iPhone cases and not about a Samsung Galaxy smartphone case. Ideally you would have a landing page for each of your ad groups, this gives you a much greater chance that people will stay on your landing page and not look elsewhere.
Social Proof is one of the most important psychological triggers because this gives your product or service credibility. Example: If I were you tell you Blue Fusion Digital is the best landing page design company in the USA you would probably at best think we were full of ourselves and at worst you would think we are liars. However, if I had many reviews from real people that were easily verifiable all saying the same thing you might take that claim much more seriously.
Exclusivity is making sure your landing page offers an exclusive offer, an example of this might be, "As a member of X you get an exclusive discount for Y" People like to feel like they are getting a deal and they like to feel like they are apart of something that is exclusive.
Scarcity is another great trigger to implement on your landing pages. Use scarcity to get people to jump on your call to action, a great example would be something like, "Only 3 spots left" or "Only 1 at this price" this subtle tactic can greatly increase conversion rates!
Urgency is the last but not least of the 5 psychological triggers of conversion, much like scarcity you want to implement a sense of urgency in your visitors. By putting something like, "2 days left before offer expires" or even better a live countdown timer you are instilling a sense of urgency to your visitors.
Blue Fusion Digital is a local web design company that can create custom landing pages, seo friendly websites, banner ads and custom logo designs. Please contact us for a free quote.