SEO Consulting
We offer SEO consulting for your in-house team, one on one and virtual SEO consulting. Flexible SEO Consulting
Blue Fusion Digital offers both in-person SEO consulting services as well as virtual SEO consulting online via platforms such as Zoom, Join.me, GoToMeeting, Microsoft Teams and Skype.
Website Migrations
Technical SEO Audits
Content Audits
Website SIlo Audit
Site Indexation
SEO Org Chart Consulting
Franchise SEO Consulting
Enterprise SEO Consulting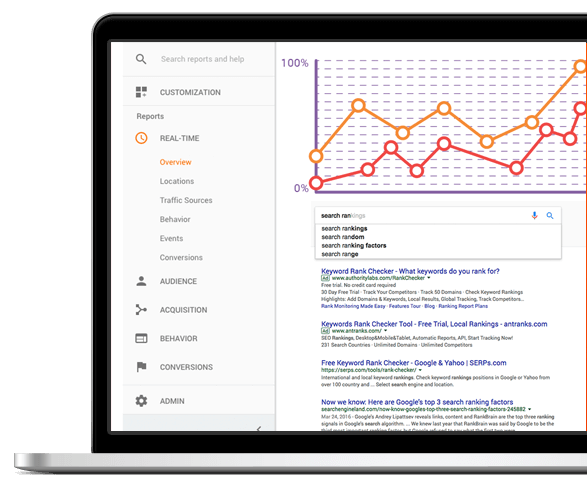 Claim Free 45 second SEO Audit
What can an SEO consultant do for your business?
Companies hire Blue Fusion Digital when they need a transparent assessment of their current SEO strategy, plans, and projects. Here are a few example of when companies have come to us for consulting.
Company 1: Major franchise company 
In this particular case their organic traffic and leads had been declining for six consecutive months. Their current SEO vendor had a lot of history with the client which made it a very dynamic situation. The client hired Blue Fusion Digital to analyze the current SEO projects and provide an honest assessment. We analyzed their current content strategy, and performed a technical SEO audit which led to our client being able to recover rankings, organic traffic and leads all while cutting costs in the process.
Company 2: Site Migration national restaurant chain (agency assist) 
A web design agency hired Blue Fusion Digital to assist them with a website migration.  A national restaurant chain wanted to redo its website which included a migration. The agency that hired us specifically specializes in CRM and web design but doesn't offer SEO themselves. The new website was beautiful but they couldn't move forward with the new site unless they were confident their organic traffic would not be impacted. Blue Fusion Digital did a website migration audit and discovered a few simple yet major issues with their current plan – the old site didn't have an XML sitemap submitted to Google Search Console and they were about to change the URL's on a majority of their pages which could have been absolutely devastating. They started with 1,800 first page keywords August 2021 and increased rankings by the next month, as of April 2022 that restaurant now has 2100+ first page rankings.