Social Media Marketing
Today's social media is so much more then posting a picture and a caption once a week. The Growing Importance Of Social Media Marketing
Having a quality website with the best of products and services is just one part of the story. There is a need to ensure that the message reaches across to prospective customers. This is not an easy task given the fact that there could be millions of websites dealing with same group of products and services. Hence, the most important task is to bring in as much traffic as possible. Though the conventional and time tested methods like search engine optimization, and other forms of digital marketing continue to be relevant and critical, we need to aware of the growing importance of social media marketing. This is a relatively new term and perhaps could be around 10 to 15 years old. However, there is no doubt that today a host of products and services are being sold because of powerful and aggressive marketing using the social media sites. Therefore, no organizations can ignore the importance of social media promotions and marketing.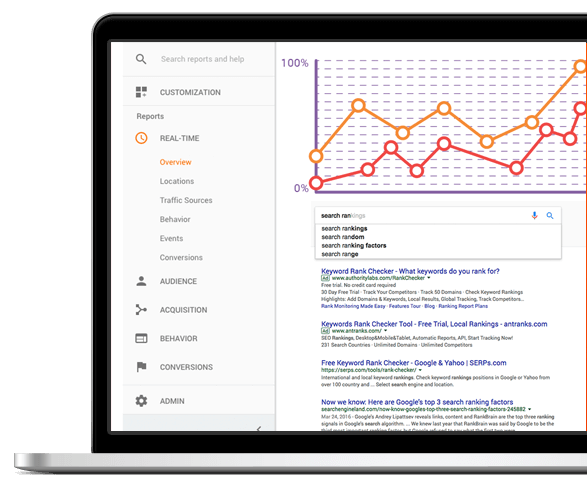 Claim Free 45 second SEO Audit
Why The Growing Need For Social Media Marketing
In spite of the fact that conventional digital marketing continues to have its share of the market, there are some obvious benefits which help in making social media marketing quite a big hit amongst small and medium organizations. The reasons are quite a few and here are a few advantages which are worth mention:
Social media is able to generate huge amount of customer data and in real time. Each day sees around 4 billion likes on Facebook and almost around 500 millions tweets on Twitter, just to name a few. Hence, this is without any doubt one of the best ways to directly get into touch with customers and get to know more about their likes, preferences, and requirements.
It is perhaps the easiest and most cost effective way by which brand loyalty and brand awareness can be increased. It has been researched and found that almost 53% of social media customers are likely to remain loyal to a brand once they are able to connect with it and get to know more about it.
When it comes to running highly focused and targeted advertisements and getting real time results there is no doubt that advertising and marketing on the social media is the best way forward. Some of the best conversions have happened when highly focused and targeted social media campaigns have been run on Linkedin and other such social media sites.
Higher conversion rates are possible through social media advertising and marketing. Those who used social media sites to market their products and services reported almost 50% increase in sales through such efforts.
Higher traffic and improved search engine ranking is possible using social media advertising. It has been proven time and again that being present in the social media helps more prospects to visit your website when compared to other modes and means.
Be better informed about competition. Gaining access to key information about the various competitors' products, strategies and plans will be possible if you are aggressively present on social media. The best of industry keywords and other such information can be found out by being regularly in touch with social media sites.
Better use of contents and faster dissemination of information is possible. Content without any doubt is important for any website and when the same is available in social media sites, it makes more meaning and it reaches prospective customers that much faster. There is always a strong possibility of thousands of prospects sharing the contents with their friends and acquaintances and this could certainly spread like wild fire over a period of time.
When it comes to geo-targeted marketing and advertising, there is no doubt that social media marketing is perhaps the best way forward. When you choose social media sites like Facebook and Twitter, you have access to special tools which will help you to send across messages and communications to highly targeted groups of prospects. This will not be possible in any other means of advertising.
It helps a lot in building relationships. This is because unlike other forms of advertising which essentially are one sided, when you choose social media advertising, you are interacting with the prospects directly. Hence you will be, over a period of time be able to build very solid and long lasting relationships with your prospects. Eventually quite a few of them could turn out to be customers provided you know how to nurture these relationships and make it as profitable business propositions.
Hence when all the above factors are taken into account there are many reasons to believe that social media sites are the place where all the marketing and advertising action will shift over a period of time. Therefore, it will be naïve on your part to ignore the growing importance of this form of marketing and advertising. You should get started without any delay. Even a small start is enough and you could scale up the levels of marketing on the social media over a period of time.
There are a number of social media sites available and you must try and be present in as many sites as you possibly can. The kind of strategy you will adopt would depend on your core customer segment and the kind of social media you choose. Each of these social media sites has its own core areas of competence and relevance and they should be used accordingly.
Marketing Using Facebook
Facebook without any doubt is the biggest social media site today and it has around 1.70 billion active users each month. Hence it is the most effective and important social media platform where you must be present, if you are a new entrant to online business. It offers some of the most versatile and unique forms of advertising. You therefore will be able to get your targeted audience for sure. Further, advertising on Facebook is quite affordable and even startups can do it. When it comes to streaming advertisements, display ads, re-targeting and the best of audio-visual advertisements, there is no doubt that you will find Facebook extremely useful.
Liking and sharing are two common attributes of Facebook users and this certainly makes it a highly effective form of advertising. With the help of quality contents and useful audio visual information it is possible for you to reach out to dozens of prospective customers. Further as far as the targeting capabilities are concerned, there is no doubt that Facebook is simply amazing and arguably the best in the market today. They also have the best PPC software and also the most effective social ads software. Further they also will be able to offer highly effective managed services apart from other benefits. Hence when all these factors are taken into account, there is hardly little doubt that Facebook social media advertising could be extremely effective and result oriented.
Google My Business
Though people talk about the terrific growth of Facebook, there is an important fact that many of us may not be aware of. Google Plus reached around 100 millions user is far lesser time when compared to other social media sites including Facebook. Hence there are reasons to believe that it could be the ideal platform for those who wish to grow their business online and reach as many prospective customers as possible. There are certainly some big advantages when you decide to be attached with Google My Business. One of the biggest advantages is the way in which it helps in your search engine rankings. If you have a Google Plus Account your organic search results will certainly be much better than other social media sites.
As is the case with Facebook, Google Plus has something known as +1 votes. The more numbers of +1 votes you are able to garner, the higher your search engine rankings will be. It will send a signal to Google search engine that you are being searched and you are being liked and followed. This is work in your favor as far as your search engine ranking is concerned. Hence it will be a great way to optimize your website and improve quality and meaningful traffic.
The About Us Section of Google Plus is a great way by which you can talk about your products and services to your prospective customers. The information available in your About Us section will be used by Google Plus as the meta description and it will work in your favor as your Google Plus account is listed in search engine results. Another great advantage is that you can link your Facebook, Twitter, Instagram and other accounts to your Google Plus account. This is well and truly a big takeaway and it will well and truly give a new thrust to your social media marketing efforts.
It also is possible to identify people and add them to your circles using the Google search feature and finding out interest levels. Visitors will follow your account back and this will certainly increase your exposure as and when you start sharing contents in right earnest. Therefore when the above factors are taken into account there is hardly any doubt that using Google Plus for furthering your business is well and truly a smart choice.
Using Twitter For Your Business
The best way to present your brand and build on it is to have a well thought out Twitter account with quality profile. They are the foundations on which your social media branding is built on Twitter. You must pay the right attention to creating the right Twitter user name and intersperse your account with some intelligent and well chosen images and pictures. The profile images that you choose also could be very useful in enhancing your online business prospects. Other things like building a solid foundation and starting to follow people can certainly help in more ways than one
Though Twitter is still being used by many as a tool for communication, keeping in touch and sharing and disseminating information, it can be used in for furthering business and increasing traffic to your website. It is today considered to be one of the most cost effective medium for marketing and advertising on the internet. However, one should know how to make the best use of it. Here are a few useful tips which could help in converting your Twitter personal or business account into a lead generating and traffic generating tool.
Twitter as many of us are aware is a short messaging service which allows 140 characters to push your message across. It is also possible to include link to any website, blogs or PDF documents. It can also be linked to a video or photograph. Pictures and graphics are equal to thousand words and this can be best used with the help of Twitter. The secret lies in making more number of people subscribe or follow your account. Because it is a microblogging tool, users find it easy to read message and reply to them. It is in direct competition with other such microblogging sites like Tumblr, Plurk and Friend-Feed.
Instagram
If you believe that images and graphics can do the talking much better when compared to contents, then you have many reasons to choose Instagram for your business. Over the past few years, Instagram is being widely used for social media advertising and marketing. When it comes to highly focused images and short and crisp messages, it could be the online marketing tool which you could think of. You could use the Instagram profile to your advantage and reach out to a much larger audience. It is also available as mobile apps both for iPhone and Android devices, but people still prefer to use it on the web for some obvious reasons.
LinkedIn Paid Ads – They Could Help
When we talk about Linkedin, we look at it as a social online site which helps people to connect better for improved job opportunities, further career prospects and build networks. However, it is very much possible to use it as a platform to further your business prospects. Though it may not be used as optimally as it should, there are some obvious advantages which you could get by using Linkedin as a business tool. By directly hooking prospective customers to Linkedin through paid ads, it is possible to remove inefficiencies quite significantly.
There also is an advanced search feature available in Linkedin Paid advertisements. It helps to filter users and also filters the results based on company size, demographics, industry and other such attributes. This will help a lot in avoiding manual look up and search of names. It will be an efficient and less time consuming way forward.
With the help of Linkedin paid advertisements, you will be able to focus better and connect only with quality people or entities which could help in increasing traffic to your website. You will be able to connect with only quality profiles and could be sure that your time and effort is not wasted. It is also possible to personalize your messages and there are tools and helping avenues available to make this possible. In fine, there is no doubt that using paid Linkedin advertisements will certainly be helpful in quite many ways.
The Role Of Pinterest
Whenever when one thinks about Pinterest, it is looked at more as a social media site instead of looking at it as a content media marketing tool. However, this perception is changing and changing fast. It has a decent number of visitors (around 27 million) and it also boasts of 220 million page views. It may not be the fastest growing social media site but it could be leveraged quite effectively as far as your online marketing. It would be worthwhile to have a look at the various ways by which Pinterest can be used to further your social media efforts.
If you can come out with inspiring Pins it could certainly be helpful in creating interest in your products and services and this in turn could lead to increased traffic and better conversions. Just by browsing and finding out the various pins which are repeated, it is possible to take a cue and modify your content and image section accordingly. You could use other tools to come out with some brainstorming aids as far as your content is concerned.
You could also make intelligent use of Pinterest Analytics and find out what exactly are liked by people in general and what the pictures and images that are being repined. You could take ideas and clues from the same and incorporate the same in your website and also modify your content to make it that much richer and visitor specific. There are both paid and free Pinterest analytics which you could make use of. If you have some popular stories or contents, you could use Pinterest to bookmark them. Hence there are many ways and means by which you can make use of Pinterest to further your online social media presence.
YouTube As A Marketing Tool
If people have eyeballs and they are visiting the internet, it is quite likely that most of them would have touch based with YouTube for one reason or other. It is perhaps the most widely used audio visual and graphic social media site that caters to music, entertainments, movies and sports. However, not many of us would be aware of the fact that YouTube could be a great value addition for taking your business from one level to the next higher level. Though it is mostly made up not-so-useful videos, you can use it as an effective tool for promoting your business. It without any doubt has the capability of building a critical mass of audience for your products and services. Since it is community driven and has an ecosystem in place, you will be able to use the same to your advantage.
However, you must understand that YouTube suits better for content and not ads. It could be used as a wonderful educational space for prospective customers. It could be used to upload a video which talks about the features and benefits of your products and services. You should do it in such a way that it becomes the face of your business over a period of time. It should be designed in such a way that it motivates and persuades people to visit your website. This in turn could lead to increased sales.
In summary, there is no doubt that the importance of social media as a tool for marketing and promoting products and services is still at its nascent stage. It, however, offers immense possibilities and it will be the driver of business over the years and decades to come.
Blue Fusion Digital is a social media marketing company with a presence in San Diego, Ca., Simi Valley, Ca. and Plano, TX.